Restaurants & Bars
Food lovers will find a variety of wonderful gastronomic options on offer at the 5-star, all-inclusive Iberostar Tucan hotel. Buffet and a la carte venues showcase the rich and varied cuisine of Mexico as well as the best of international fare. There are also several bars and snack bars located at the hotel for those interested in cocktails and light dining, while room service is ready to serve you in the comfort of your own room!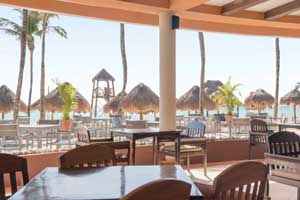 Palapa Uxmal
Grill
International lunch buffet and à la carte dinner with Texas BBQ smoked beef. With specialties such as rib-eye, prime skirt steak, salmon, and beef ribs.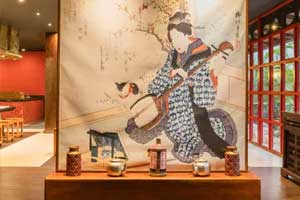 Bonsai
Japanese Restaurant
This restaurant will take you to Japan through gastronomy. With its diverse menu, this restaurant is the most popular among guests. Choose from makis, nigiris, California rolls, gyozas and meat, fish and vegetable teppanyaki…not to mention the mouth-watering desserts, such as green tea cheesecake and lemon yuzu cake.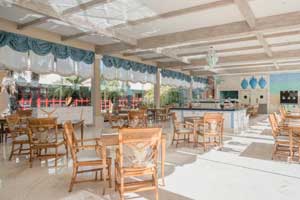 Mare Nostrum
Mediterranean
À la carte restaurant with Mediterranean specialties featuring a station of starters and meze from the Mediterranean coast and main courses such as chicken kebabs or paella with prawns.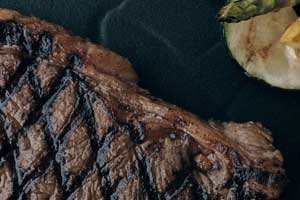 La Hacienda
Smoke House
The best cuts of meat cooked Texan-style: slowly, at a low temperature, smoked over wood and indirect fire, tender and full of flavor.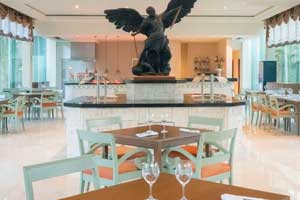 La GÓndola
Italian Restaurant
Italian restaurant with freshly made wood-fire pizzas, different types of pasta and traditional desserts like tiramisu or panna cotta.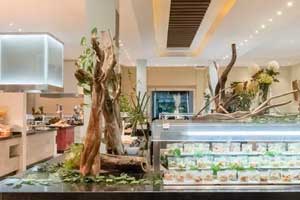 Cozumel Buffet
Main Restaurant
The hotel'smain buffet with Mexican and international dishes. An available salad bar and stations serving burgers, pizza, pasta, vegetables, and grilled meat and fish show-cooking, among others. At the breakfast buffet choose from a wide variety of fruit, hot dishes, cereal, dairy products, and more.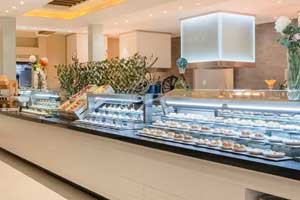 Tulum
International Buffet
International buffet featuring pasta, meat, fish, vegetable and salad dishes. Come and see what the chefs are cooking up at the various stations. Themed Mexican and gala evenings. Breakfasts with a wide variety of fruit, dairy products, cured meats and hot dishes.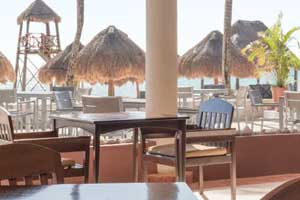 Uxmal
Beach Grill
Located beside the beach and the pool, this snack bar is the ideal place to grab a quick bite to eat, like a burger, between swims.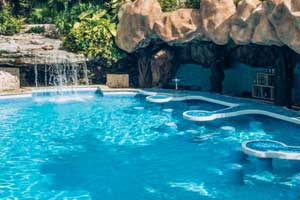 La Cascada
Pool Bar
At this bar located by the pool, you can order your favorite cocktail, beer or refreshment and sip it in the pool's lounge chairs while you soak up the sun—or while sitting on the underwater bar stools.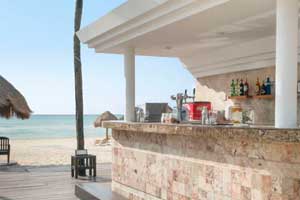 El Kiosko
Beach Bar
Grab something before the curtain goes up or at intermission. Located at the theatre. 
Hours: 5:00 PM - 12:00 AM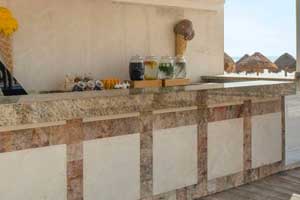 Ice Cream Parlor
While on vacation, nothing goes together quite like beaches and ice cream. Here, have as many as you want in all of your favorite flavors.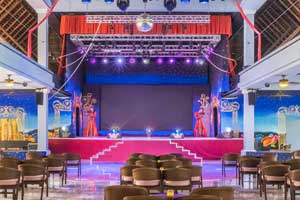 La Plaza
Show Bar
While on vacation, nothing goes together quite like beaches and ice cream. Here, have as many as you want in all of your favorite flavors.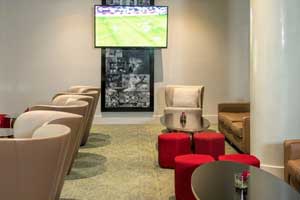 Sports Bar
Follow your favorite sports on the screens at this 18+ bar.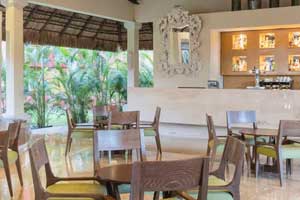 Tikal Lobby Bar
Perfect for cooling off between activities or simply relaxing.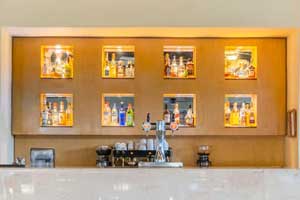 El Paseo lobby bar
Drinks and coffee all day in the hotel lobby, the perfect place for when you have to wait.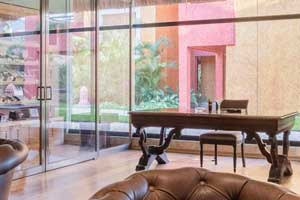 Cigar Lounge
Carefully stored in cases within this exclusive smoker's lounge, you will find long-filler and short-filler Cuban and Mexican cigars of differing strengths. Pair one with a premium drink or a cocktail from our extensive list.